Welcome to our website!
Rafftiffwigs is devoted to bringing the very best out of our customers by aesthetically enhancing their uniqueness hence significantly boosting their confidence. With Rafftiwigs, you can never go wrong! We value our customers dearly. As a result, our service is tailored to their utmost convenience - We exist to fulfill the desires of our customers.
Additionally, we offer Custom-made options where our customers can design wig elements just as they like them!
In case you have been searching for a service-oriented wigs company that gets you, we are pleased to announce to you that your search has officially come to an end!
Just give us a call! @ 614-804-0828 or Email us @ Raffiatu0320@gmail.com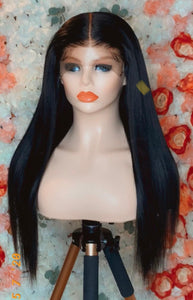 Straight Raw hair
click here to order
Raw deep curly hair with 4x4 closure
click here to order
Raw hair with 5x5 closure wig
click here to order
Terms of service
All pre-order wigs take 15-20 business days to process and ship; Processing can take longer depending on the volume of the order.
There are no refunds on wigs. If there is any error on our end, we will allow you to exchange your product. All exchanges must be made 3 business days after receiving your order and in the original state.  
After your payment is processed, Rafftiffwigs are delivered within 7-10 business days.
NO SHIPPING ON HOLIDAYS!!!
NO REFUNDS & EXCHANGES
ALL SALES ARE FINAL!